One of Durbans Hidden Gems
We are officially one of Durbans hidden gems and we are …. SUPER excited and thrilled and … did I say excited?
Zulumoon Gondolas has been chosen by the Department of Tourism as one of Durbans hidden gems!
What an honour!!!!!!!
Yesterday they came to do a photo shoot for a promotional initiative they are doing.
Stay posted for the official pics!
We are so very grateful to be open and still in business.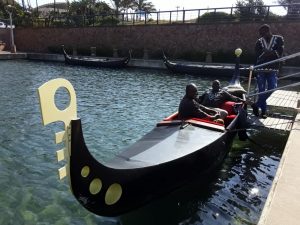 Enjoy spectacular views of Durban on a classic gondola at the Durban Point Waterfront Canal.
There are different packages available, including picnic rides, trips on the gondola with a musician, special experiences especially for children, and magic night rides for couples wanting a date with a difference. This is one for the memory bank.
http://blog.sa-venues.com/provinces/kwazulu-natal/durban-gems-you-may-not-know-about/