What is Trip Advisor?
What is Trip Advisor? Well basically is it a fantastic app and website that you can use to get helpful travel information. From activities to flights and destination accommodation bookings they have the world neatly wrapped in one place for you. Book your hotel room, an activity … share your experience. Read others' reviews. SO if you are looking for somewhere to stay or something to do – trip advisor is really your oyster.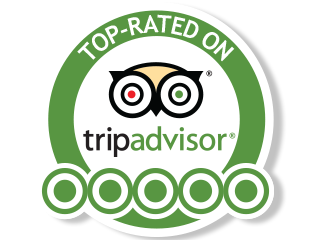 What is Trip Advisor? How does it help you with your travel plans?
So – yes what is trip advisor? And How can it help with your travel plans? And … most importantly can you trust trip advisor? Zulumoon Gondolas is proudly partnered with Trip advisor. What is Trip Advisor in the world of travel plans and can the site be trusted? We have been working with them for many years and are always impressed by their professionalism.
What is Trip Advisor in the travel activities world? & What Activities can I find on Trip Advisor?
This wonderful platform boasts a long list of activities and attractions which are neatly categorized and easy to use. Should you be visiting Durban you will find this link useful Things to do in Durban.
We are situated on the Durban Point Waterfront Canal amidst many wonderful restaurants and other exciting activities which have been highlighted by Trip advisor according to their proximity to us – how handy is that! Just head on over to the link that interests you and read up all you need to know about the activity. You can read the reviews from past visitors which always gives a very good impression of the quality of experience as well as the service you can expect. Trip advisor makes finding your activity or accommodation a real pleasure and the booking system is quick and easy to use. Being listed on Trip advisor has enabled us to be part of a global platform that provides excellent service to us.
Integrity
Trip advisor's integrity shines brightly in a world where we want to be sure that we can trust the platform. They have created an open community where trip reviews can be read easily – helping everyone to book their perfect trip. Reviews are so central to the experience they and I quote
Over the past 15 years, we have received more than 760 million reviews and opinions from our members, covering virtually every country in the world.
Things to do Near Zulumoon Gondolas
Trip advisor, the world's largest travel platform*, helps 463 million travelers each month** make every trip their best trip. Travelers across the globe use the Tripadvisor site and app to browse more than 859 million reviews and opinions of 8.6 million accommodations, restaurants, experiences, airlines and cruises. Whether planning or on a trip, travelers turn to Tripadvisor to compare low prices on hotels, flights and cruises, book popular tours and attractions, as well as reserve tables at great restaurants. Tripadvisor, the ultimate travel companion, is available in 49 markets and 28 languages.
Holiday Rentals
Tripadvisor does not only handle activities but caters for your holiday rental needs as well.
It is super easy …. Just Click the link https://www.tripadvisor.co.za/Rentals and book away.
What I love most about this platform is the Nearby function. This allows you to let the heavy lifting be done for you and give you just the info you most need. In just one click you can view the closest restaurants along with the distance from where you are located and some mouth watering pictures of meals!
It is so much more than just a platform – I almost feel like tripadvisor is a travel friend or partner!
You can very easily find
flights

View special offers for flights

Hotels with Free Parking
Top attractions in your area
Book activities
See available Shopping opportunities
It is overall one of the best travel platforms available. It is one you can trust very easy to use. I do trust that using the links we have shared and being able to access this wonderful website is something which adds value to your day. We love to meet new travellers and they makes this possible with their incredible world wide reach.
If you would like to book one of our ride please see our Rides and Bookings Page or our menu below.
Private Gondola Boat Rides