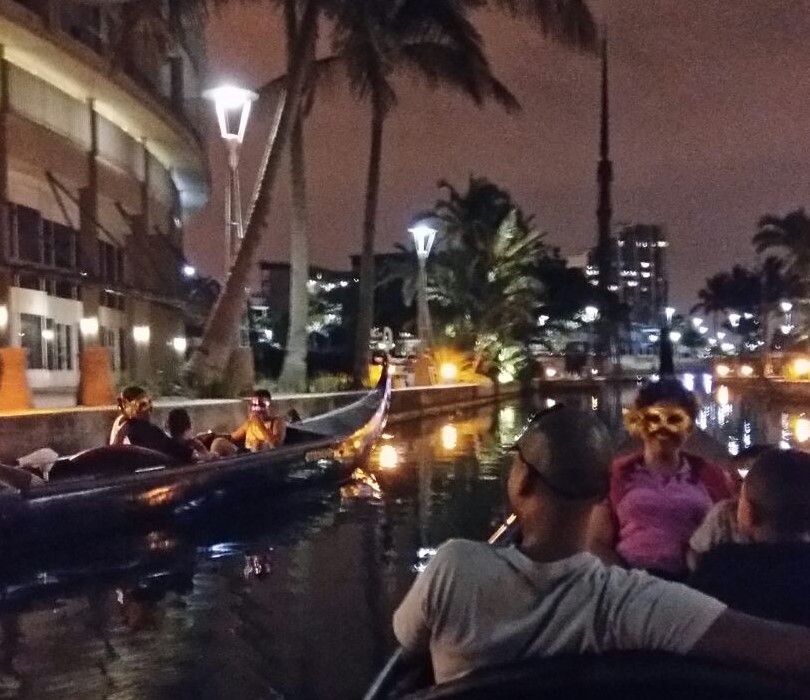 Venetian Masked Gondola Ride
R310.00
Day Rides between 10h30 – 18h00
Night Rides between 18h00 – 20h00 (by reservation only)
Duration: 30 minutes
Cost: R310 per couple
Venetian Masked Gondola Ride
Something fun to do in Durban – a Venetian-masked gondola ride! Yes – right here on the Durban Waterfront!
Especially lovely at night and with a group of friends enjoy a time out on our gondola boat rides, made that extra bit special by adding Venetian Masks, which will be waiting for you in the boat. (They really do make for some unique and memorable pictures!!) Surprise your friends or loved one with a gondola ride as well as a little bit of Venetian intrigue. Remember to take lots of pictures so you can share your story with friends. Great for celebrating that special milestone , birthday or even anniversary. Find the adventurer in YOU and book this ride.
How it will work:
Board the Beautiful Gondola Boat at the Zulumoon Gondolas Dock – located on the Durban Point Waterfront Canal. You just need to be there at the time of your booking.
Our gondolier will be expecting you by name (no paperwork required)
Once you board – just sit back and relax as you take your ride down the stunning canal.
Your Venetian Masks will be waiting for you on board the gondola. Just pop them on and enjoy feeling special. This is the time to take out that camera and selfie away.
Dont forget to look up – out and down during the ride as there is LOADS to see. ALso you look amazing in that mask so snap away and share if you dare on our social media pages! You know you want to.
and afterwards you get to Ask your friends … hAve YOU done  the Venetian Masked Gondola Ride??
We can't wait to have your on board our relaxing gondola day ride.
We would love to share in your pics so please feel free to pop them into our facebook page.
Please Note:
Please bring a hat and sunscreen if you are riding during the day.
High Season Rates will apply on Valentines Day