Photoshoot Ideas with a Difference
Welcome to our unique venue at the Durban Waterfront
Zulumoon Gondolas
Photoshoot Ideas for You
Looking for photoshoot ideas? What better way to capture your special day than on one of our unique gondola boats. The Durban Point Waterfront Canal offers a unique photoshoot setting and you will be able to wow your friends. This is something exciting and fun to do right here in Durban. People will think you got married in Venice and suprise suprise it won't cost you an overseas ticket as this is a very affordable option.
With an array of scenic spots our gondola boats and the canal offer a great chance to capture those photos in a truly unique way – you will be the talk of the town when people see your pics.
Would you like us to arrange a
special photoshoot

 just for you?

Please complete the form or email us on [email protected] and we will get back to you to arrange your unique event!

Please Note: We require advanced notice for these bookings so we can plan accordingly, and 50% deposit prior to the event in order to secure the availability.
Yes Please Send Me a Quote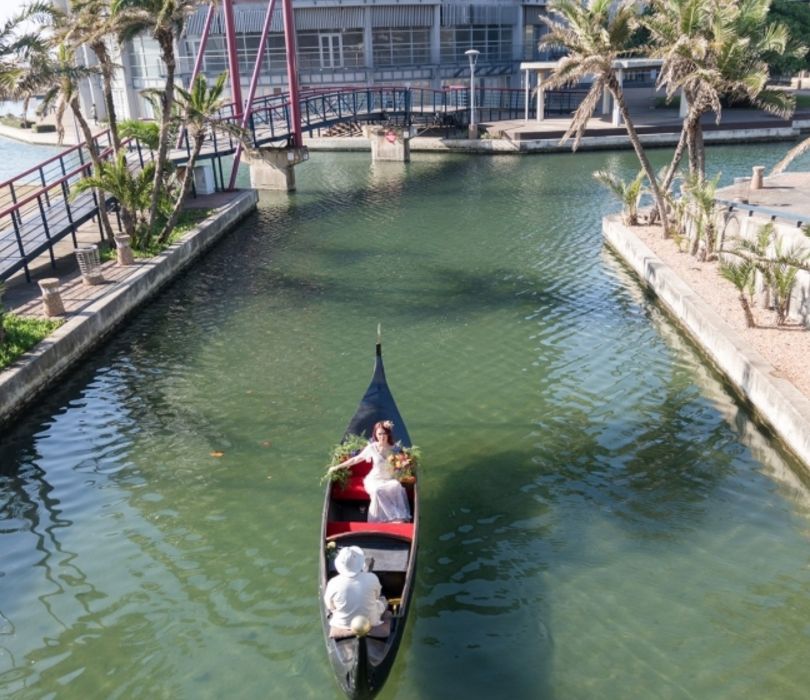 Photoshoot Ideas
Needing photoshoot Ideas? This is a remarkable and unique way to capture your memories. Perfect for wedding photoshoots engagements and even a special time with loved ones or friends. The gondola boats provide a stunning location with beautiful scenery along the canal to give variety and excitement to your photos.
If you need assistance with a photographer we can help you so please just let us know, We partner with a few excellent professional photographers.
Have your own photographer? That's fine too. We will include a second gondola boat for your photographer in the quote as we find this provides the best setting for a beautiful photoshoot.